5 tags
8 tags
Homestuck member combob x1000!
Congratulations to thecatmerchant for being the 1000th member through the gate, and BlueMoon14 for member 1001! (Or vice versa.) Let's get out there and draw more trolls personified as donuts. No, seriously, that's a thing that happened. My favorite part, the part that I think so clearly demonstrates this fandom's gleeful insanity, is that everyone's just nodding and...
5 tags
13 tags
Anonymous asked: I was the last anon, and sorry for not following all the rules. I'll try not to do it again :l , and thank you for answering :)
6 tags
Dear anon who asked about getting back into the...
Anonymous asked you: can you please help me?(if you could/would) because the doodle or die homestuck group keeps rejecting me when I request to join!(btw my username is c————p——s) Hi! The short answer is, you were chainbreaking. Three of your last 15 Homestuck group drawings were some form of "I won't draw that." Prompt: "Can u...
4 tags
6 tags
mulattafury: wesasaurus-rex: D—> You will a%cept this  BESTQUIUS
4 tags
4 tags
Anonymous asked: I accidentally hit submit on a doodle before it was done, so right now it looks like a character flipping off the viewer but I wasn't done yet D: What do I do?
5 tags
Large unround but significant numbers!
There are over 612 members of the Homestuck Doodle or Die group now. 612th through the gate was Spectrum-the-colorist. Woo!  Good show! At this rate, I give it about two months before I'm announcing 1025. Um. Still recruiting moderators. I'm taking time from the biggest Doctor Who con in North America to let y'all into the group. :)
5 tags
4 tags
Large round numbers
Congrats to DoD Homestuck group member #600, bettycrocker! I… considered delaying that acceptance by 12, but that would have been rigging the game. Stay tuned, #612 should appear soon enough.  I was appalled when I realized I'd completely not noticed passing 413, but that was in the initial rush and I was a TINY bit busy. As a reminder, there is no art skill requirement for the group...
6 tags
6 tags
I want people to be awesome. (Woeful mod rant)
I want to let everyone into the Doodle or Die Homestuck group. Like, everyone. I want everyone to get to come play. Every time I click an applicant's name, I think, "Ooh, I hope I can let this one in!" We're batting between half and two thirds. Every two or three players, there's someone I can't let in. I keep wondering if I've set the rules too strictly,...
4 tags
5 tags
5 tags
5 tags
Send the next wave!
Two hundred incoming player reviews later… Okay, so if you applied to Doodle or Die Homestuck more than three hours ago, you're either in or you're out by now. We are the largest moderated group on the site, and that means moderation policies have to be dead simple. Here's the policy on new/empty accounts: Draw enough steps that we can see you're not the bad kind of...
5 tags
Sweet jegus and little fishes
Doodle or Die groups have gone public. Our shit is wrecked. There are currently 170 applicants waiting to join the Homestuck group. Success is fantastic and terrifying. So, uh, I and my fellow mods (kicks fellow mods into wakefulness) will be spending our free time for a couple of days letting people in. We're serious about wanting the group to have fun, continuous chains, and that means...
3 tags
Let me call your attention to this awesome... →
eshusplayground: I'm looking to raise another $1500 (for a total budget of $5200, about average for a small production in NYC) to get to work on putting Tulpa, or Anne&Me or Encanta on stage when I move back to NYC. If you have a little something extra, every little bit helps (even $10!). Even if you don't, please reblog this for your followers and let them know why they should support this...
4 tags
5 tags
Homestuck group now open on Doodle or Die! →
ceruleanboxers: genericanomaly: meddlinggeminiform: Do you like Homestuck? Do you play Doodle or Die? Do you get tired of seeing "NO MORE HOMESTUCK"? Join the new Homestuck group [link updated Jan'13] and visit R41NBOW RUMPUS P4RTYTOWN today! Heya, I'm helping MG out with this a little. The whole idea here is to have a subset of the website where people can draw HS stuff...
5 tags
5 tags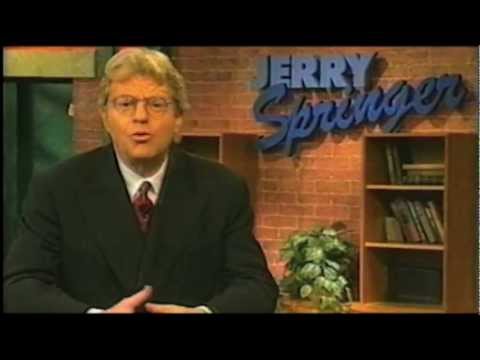 2 tags
1 tag
[The following is my last queued post, just as a notification that this is the end of the line for big piles of reblog content from me. I may pop on now and then, or use it for specific purposes like getting some news out or the theorygasm after a big update, but send me an Ask if you really want me to see something. Thanks.]
6 tags
takaratime: i asked who you guys shipped equius with and "marshmallowbeam answered: Feferi, in every quadrant." AND I IMAGINED KISMESIS AND I JUST
6 tags
Homestuck group now open on Doodle or Die!
Do you like Homestuck? Do you play Doodle or Die? Do you get tired of seeing "NO MORE HOMESTUCK"? Join the new Homestuck group and visit R41NBOW RUMPUS P4RTYTOWN today! Here are the rules of p4rtytown. Basically: You have to like Homestuck. You can draw anything (not just Homestuck). Don't be a dick. Make all the inside jokes. Allllllll of them. The next player will know...
5 tags
4 tags
5 tags
2 tags
3 tags
Homestuck on Doodle or Die - recruiting for a...
Do you play Doodle or Die? Do you like Homestuck? If both of these things are true, I have a pretty cool question for you. It is not a public question, though. Please send me an ask ASAP and include your DoD handle. Reciprocation: mine is gement, but this is not a self-promotion post. [reposted for the Monday crowd]
4 tags
2 tags
heyitspj: I can understand people hating Homestuck at a first glance. I mean if you don't understand it it's literally about kids in pajamas with super powers inside a big frog that has cancer except the cancer is a dog and also there are aliens.
6 tags
4 tags
5 tags
7 tags
3 tags
3 tags
6 tags
2 tags
funimationentertainment: the joke is that everyone in homestuck is a huge fucking nerd everyone literally  everyone
4 tags
4 tags
4 tags
Re-gender the internet
genderqueer: Helen Boyd posted about two cool Chrome extensions: Jailbreak the Patriarchy switches "he" and "she" pronouns as well as other gendered words (mother, father, etc) Jailbreak the Binary swaps all gendered pronouns for gender neutral ones.
3 tags
3 tags